The new Orca Antenna Holder is made of solid aluminum and was designed
to help mount antennas, LCD screens, LED light and other accessories onto Orca Audio Bags
and the ORCART (OR-48)
The OR-150 Antenna Holder can be easily attached to the unique Orca Audio Bags sturdy frame.
The OR-150 includes a Velcro strap for maximum safety and security
and contains the following mounting options.
For more information about the new OR-150
or other Orca Bags product please contact us
Video review by Daniel Fontaine.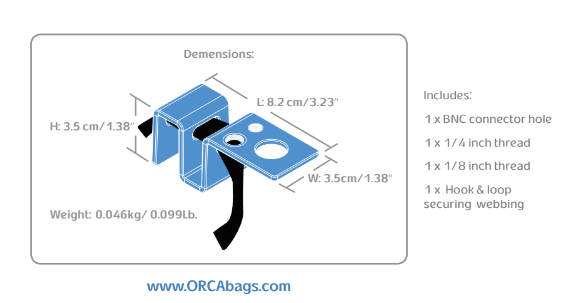 Need spare parts OR Service ?..
Model : OR-150 Aluminum antenna holder